Weekly Group Classes

Monday 12:15 – 13:15  POWER YOGA Centre Joyah, 1213 Petit-Lancy
Monday 18:00-19:00 CROSS TRAINING, Parc des Evaux, 1213 Onex
Tuesday 19:00-20:00 HATHA YOGA, Parc Vertou, 1110 Morges
Wednesday 09:00 – 10:00 YOGA FOR THE ELDERS, 74160 Archamps
Wednesday 10:00– 11:00 YOGA FOR KIDS 4-7 ans, Archamps, France
Wednesday 11:00– 12:00 YOGA FOR KIDS 8-11 ans, Archamps, France
Wednesday 18:00-1900 CROSS TRAINING, Stade du Bout du Monde, 1227 Carouge
Wednesday 20:00 – 21:00 HATHA YOGA Archamps, France
Friday 12:15 – 13:15  HATHA YOGA Centre Joyah, 1213 Petit-Lancy
Monthly Yoga Workshop

New dates for 2019:  Mai 18th, June 15th
Studio 204, 204 route de Beaumont, 74160 Archamps (Blécheins)
Deeper practice of YOGA, PRANAYAMA, MEDITATION
One Saturday morning per month from 9:30am to 12:00 noon

Situated in a beautiful yoga space in Archamps, 204 rte de Beaumont, 74160 Archamps
10 min away from Geneva
Price : 50 Chf per session

Stage yoga trail/rando et nature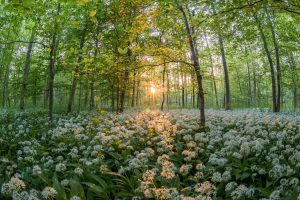 Week-end du 28 et 29 juin 2019 à Riversong, 1880 Plan-sur-Bex
1 spot left
Nature allows us to relax.
In the enchanting Riversong in Plan sur Bex, come share a weekend on the theme of yoga and trail or hiking.
2 coaches, 2 options according to your preferences. Laurent, yoga teacher and Iron man coach. Yohanna, yoga teacher and naturopath.
Your days will be lulled by yoga sessions, breathing exercises to energize your energy and mountain running or mindful walking. A connection to oneself, to the body and to nature.
Dietary advice and healthy meals are also on the agenda.
Barefoot trail, thermal water baths, yogic breaths and healthy eating. Adopt healthy and natural lifestyle habits.
Price: 520CHF
From Friday evening till sunday 4pm
Meals from Friday evening to Sunday lunch
Herbal teas, snacks and teachings
Family Yoga workshop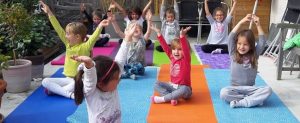 Saturday 18th of May from 2pm to 3pm
A fun yoga workshop for the whole family.
Through play and imagination we will explore the world of yoga: animal postures, breathing games and relaxation.
A family moment of relaxation that will teach you some tools to explore the body, channel the energy of children and teach them to express and manage their emotions.
Children from 2 to 8 years
Price 30chf per couple (adult and child) 10 chf per additional person (adult or child)
Reservations at 078 856 69 88 Info@pure-motivation.ch
Yoga and Meditation in the desert

Full